JC Scott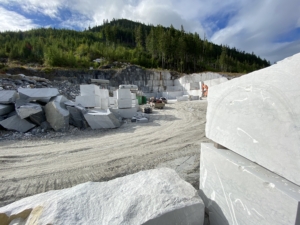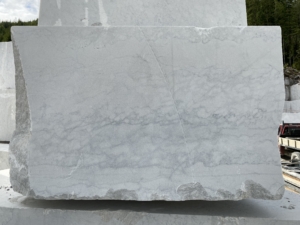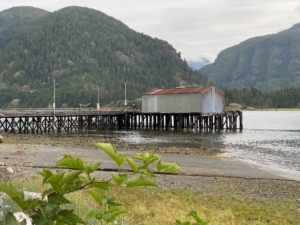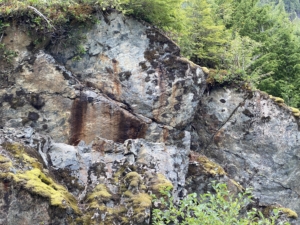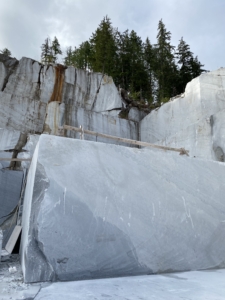 Q. Why would a designer select and specify Vancouver Island Marble Quarries products for their projects?
A 1. Much of Western and Northern Vancouver Island is comprised of limestone with large marble deposits. The material is both abundant and local.
2. Only some of the marble is of good quality in large enough seams without cracks and fissures to be of architectural slab quality.
3. Marble quarried near Tahsis, in the Nootka Sound area, is of high quality and quarries have provided marble to projects for over 100 years.
4. Unlike marble from China or Italy, local marble is locally quarried, shaped, polished and installed, all to high ethical and environmental standards with local labour, all of which provides benefits to the Vancouver Island economy.
5. The white and grey marbles quarried near Tahsis are beautiful with a wide variety of veins and tones. The ability to select specific blocks to be custom cut at the quarry provides the kind of design control that makes a project go from good to great.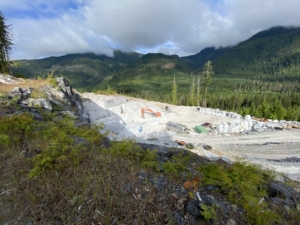 6. For the reasons outlined, this marble meets my selection criteria for 100 Mile Design.  Few materials exceed Vancouver Island White, Tlupana Blue, Westcoast Wave or Deep Water for providing a range of material colours and textures. This same company also quarries Carmanah Black Marble between Lake Cowichan and Port Renfrew, completing the tonal range of possibilities.  With their CAD CAM custom shaping and range of surface finish options, projects can be completed using stone from one quarry for everything from paving stones to kitchen backsplash tiles and one piece shower walls.
https://www.jcscott.com/wp-content/uploads/2020/07/IMG_2124-scaled.jpg
1920
2560
JC Scott
https://www.jcscott.com/wp-content/uploads/2014/02/logo3.png
JC Scott
2020-07-25 22:55:11
2020-07-25 22:55:11
WHY WOULD A DESIGNER SELECT VANCOUVER ISLAND MARBLE ?