Hospitality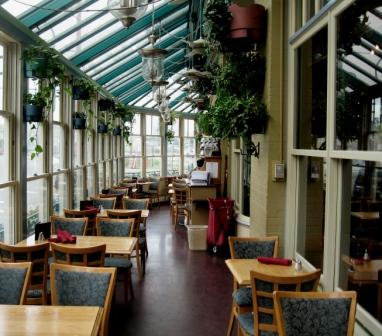 RESORTS BALANCING SAFETY; ECONOMICS AS THEY REOPEN, TIMES COLONIST, VICTORIA, B.C., SATURDAY JUNE 20, 2020 Is Design Now an Essential Service?
During my long career, which has focussed on healthy, ecological design solutions for hospitality and residential clients, there has never been a more important time for owners and operators to pay attention to how – Design Can Make a Difference.
Currently we are creating sidewalk patios where cars parked last year, and I was part of the advocacy letter writing to mayors and the provincial government, that created this new opportunity. I want to thank our government and Dr. Henry for doing such an excellent job in management of this crisis.
Now that reopening is on the table, I invite people with questions to use a designer to get it right, and to avoid costly mistakes and safety concerns.  I posted a blog at the outset which you can find on this website, but here are 11 reasons you might find a designer an essential service at this time.
11 Reasons Designers May be Essential Today with thanks to HOUZZ May 2020
Designers Keep It Real : It's important to have design dreams, but it's also important to have a good idea of your design limitations.  Design professionals help determine which goals are realistic and warn you of potential issues before any work or buying begins, ensuring that plans are achievable within your budget and that your resort, pub or restaurant is safe and healthy.
Designers See Potential: Design professionals see both limits and potential.  We get used to a table plan in our space, thinking there are no options. But trained eyes see possibilities you might not have considered for a flexible and safe service areas and accommodations.
Designers Use a Time-Tested Process: An experienced professional will have a tried-and-true method that will help guide the project efficiently and make sure nothing gets overlooked.
Designers Can Save You Money: There are financial considerations that you might not see upfront, including the considerable potential cost of mistakes.  Professional design is not a luxury, but a service that can be considered an investment in your success.
Designers Speak Many Languages: Some designers speak foreign languages, but all speak the language of "contractor," "supplier" and "permit approvals".  Communication is key in any project, and mistakes occur when a simple request is misinterpreted.  An experienced professional will communicate your vision to the relevant tradespeople and suppliers, with detailed drawings, documentation, and follow-ups, ensuring your design dreams do not get 'lost in translation' and that permits and approvals happen smoothly.
Designers Bring the Best Tools: Design professionals produce accurate drawings and 3D visualizations of a space which ensure that the process comes together the right way, and in good proportions.  Professionals also access a wide range of samples and materials preselected from their trusted suppliers.  A designer will simplify the process of selecting safe and approved materials before showing the best options to their clients.
Designers Save Your Time: You won't know the decisions that need to be made until the process is underway and to-do lists pile up. Designers are trained to plan ahead to avoid potential obstacles. Coordinating materials, tradespeople, and installers, within the short timeline before we reopen our province is important to coordinate smoothly, or your project could see serious delays.
Designers Think Creatively: It is easy to buy patio furniture from a display or on-line, have it delivered, set it up and call it a day. But will that furniture fit your space or perfectly suit your unique brand? and for how long?  A design professional can think creatively about long term goals for your space as well as short term solutions and come up ideas that you would never have thought of.  Clients often say, "I never would have pictured that in my resort, but now that I see it, it's perfect."
Designers Know How to Edit: It is important to think of creative ways to readjust your space, and it's equally important to know what to leave out. A design professional can guide you through the process of knowing when to stop — and how to remove clutter. Ultimately, good editing gives a business a cohesive brand sensibility.
Designers Offer a Range of Services: While some designers specialize in full-service offerings, like changing your interior architecture to plan a space or add patio seating, others will tackle smaller jobs like helping you pick non-invasive safety separations or dividers, or find the right furniture and materials.  With different offerings comes different fee structures, to discuss with your design professional.
Designers Find the Wow Factor: Clients hope a designer can help them create a memorable wow factor. Many owners at this time, may find it hard to take risks, because nobody wants to gamble with hard-earned money. However, it takes at least some design risk to find the dazzling, showstopping wow factor that makes a project feel as though it was worth undertaking in the first place.  A design professional can help you figure out where to add elements of drama, in scale, materials or finish, or they may add the perfect piece of art where it could be too easy to take the safe route.With all this in mind, results will be more spectacular than you ever could have imagined.
With thanks to an article in Houzz Magazine May 2020, these thoughts are shared for your understanding of why design can make a difference and how that difference can help your hospitality business.
and now back to our original broadcast…
Growing up behind a bar is not recommended… unless you plan to become a hospitality interior designer or hospitality planning consultant. At just four years old, in the 500 year old family pub 'Ye Old Farrier's Arms', in West Bromwich, Staffordshire, UK, home of the famous Albion soccer club, the young JC Scott was lifted up to bar tap height to 'pull' his first 'draft' of beer. JC's grandmother 'Maggie' Harris ran this famous and historic pub for fifty years in the heart of Britain's industrial midlands. The pub was so well known that she was visited by the Beatles and The Rolling Stones. Although he was raised in Canada, JC spent time there on many occasions. His father had been a fighter pilot in WW2 and his mother was a barmaid. You can guess the rest but England and 'the pub' remained a big part of growing up and learning the basics of the hospitality business from an experienced pro like his grandmother, as a boy was fundamental to his knowledge of the F&B Industry.
Based on a solid education in architectural history at Queen's University with a minor in film and media, followed by extensive apprenticeship training with the Scandinavian trained Architect Wilfred Sorenson and then as production manager for the commercial graphic artist Carl Chaplin, JC developed a firm understanding of commercial design from the built environment through to the importance and value of branding. Grounded by his education, experience and long family history in the F&B business, JC Scott eco DESIGN takes on hospitality design projects from restaurant renovations to resorts in remote locations with equal confidence and experience proven by an unequaled track record of successful establishments still operating today.
This Vancouver Island based design company has an extensive portfolio which showcases scores of long term successful and timeless hospitality establishments, including pubs like Swans and the Stickey Wicket in Victoria, restaurants from the original Teahouse in Stanley Park to the recently renovated and expanded Fudo and Azuma Sushi Restaurants in Victoria. The list of design projects includes lounges, nightclubs, golf clubhouses and resorts. This portfolio of sustainable and long term success in the hospitality industry, which is famous for quick burn-outs, illustrates most clearly the true value of working with an experienced design consultant who is able to look at the industry from both the customer's and the operator's points of view.
In an industry where four out of five businesses are unlikely to last more than five years, JC Scott's almost perfect track record speaks volumes about why good hospitality interior design and planning is much more than interior decoration. Many great looking restaurants do not achieve the timeless qualities necessary for success, and therefore lose their popularity as fashions change. JC avoids trendiness and bases his interior and hospitality designs on a solid knowledge of timeless styling which is the foundation for restaurants like The Marina in Oak Bay, Victoria. To be both contemporary and timeless is challenging to create, yet once achieved it means that restaurants like The Marina or The Stanley Park Teahouse have not needed constant renovations and updates to remain popular and successful therefore making their ROI very favorable.
For those who are serious about being successful in the hospitality business an interview and proposal are well worth consideration. To maintain a record of success JC Scott eco DESIGN prefers working with people who have experience in this challenging field or who have already engaged experienced staff so that technical discussions can be facilitated and understood. The perfect job today? An eco restaurant with 100 Mile Design principles, featuring local food, local materials and energy saving equipment. Bring it on, we are ready!
Growing up behind a bar is not recommended… unless you plan to become a hospitality designer. Based on a solid education, training and a long family history in the F&B business, JC Scott Design Associates takes on hospitality design projects with confidence. The company portfolio showcases scores of long term successful and timeless establishments, including pubs, restaurants and resorts. A portfolio of sustainable success in an industry famous for quick burn-outs, illustrates most clearly the true value of working with a designer who looks at the industry from both the customer's and the operator's point of view.
Sampling of Restaurants, Pubs, Lounges, Resorts & Clubhouses
HUDSON BREWHOUSE & DISTILLERY, Victoria BC, coming 2020
YATES ST. TAPHOUSE – COVID SAFE PATIO, Victoria BC 2020
SATELLITE GRILL, ARBUTUS RIDGE, Cobble Hill, 2019
LIGHTHOUSE PUB, Nanaimo BC, 2018
FUDO SUSHI, Broadmead Village, Saanich, 2017
FARMHOUSE, Bastion Square, Victoria, 2018
JAMIE'S RAINFOREST INN, Tofino, BC 2013
CROWN ISLE, Comox, BC
PAINTERS LODGE, Campbell River, bc
CAPE SANTA MARIA BEACH RESORT, Bahamas
APRIL POINT, Quadra Island, BC
NORTH-48, Langley Street, Victoria
CARIBOO HOTEL PUB, Quesnel, BC 2013
ARTISAN BISTRO, Broadmead Village,  Saanich, 2016
AZUMA SUSHI, Yates Street, Victoria 2012
5th STREET BAR & GRILL, Victoria 2012
KOTO SUSHI, Lower Fort Street, Victoria 2012
THE OYSTER by PESCATORES, Victoria,
YATES STREET TAPHOUSE, Victoria
THE LOCAL KITCHEN, Bastion Square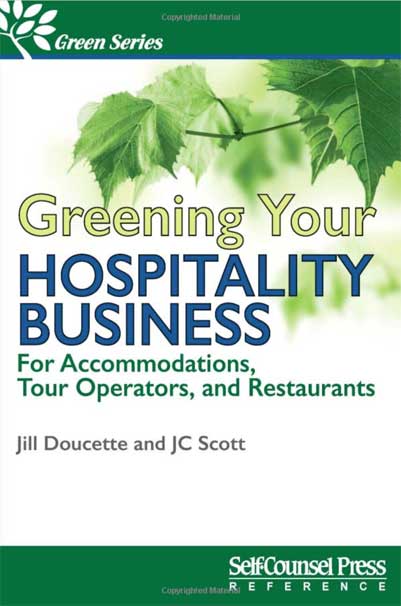 FIAMO ITALIAN KITCHEN, Lower Yates
THE TEAHOUSE RESTAURANT, Stanley Park,
THE MARINA RESTAURANT and CAFÉ, Oak Bay
VISTA 18, Chateau Victoria Hotel, Victoria
WICKANNINISH RESTAURANT, Pacific Rim National Park (not the hotel)
SEASON'S IN THE PARK, Queen Elizabeth Park, Vancouver
FIRESIDE GRILL, former Chantecler Restaurant, Saanich
PESCATORE'S FISH HOUSE, original, not this version, Victoria
ADRIANA'S COCINA, Keating X Road, Central Saanich
WILD SAFFRON RESTAURANT, Swan's Hotel, Victoria
SPRINKLER'S RESTAURANT, VanDusen Botanical Garden, Vancouver
THE HARBOUR CANOE CLUB (renamed CANOE PUB & RESTAURANT), Victoria
STICKY WICKET PUB, with John Olson, Strathcona Hotel, Victoria
OXFORD ARMS PUB, (renamed 'The Flying Beagle') Cook Street Village, Victoria
COMMODORE BALLROOM, for Drew Burns, Vancouver