Residential / Home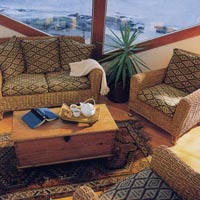 Timeless – Comfortable – Healthy       Your home should be a place of health, happiness and timeless beauty; if it's a custom waterfront home or a writer's studio in the forest.  JC Scott brings experience and creativity to find the best possible design solutions for each unique residential project.  Every site is different, and every client brings new needs and outlook.  Through web media, magazines and TV, residential clients looking for a designer today, bring a high level of awareness to their search for a better lifestyle.  The JC Scott eco Design studio is a knowledge based design practice, and clients who challenge us to find creative solutions are always welcome.
Throughout the residential design process, attention is given to being contemporary in function, yet timeless in aesthetic.  Whether it's a modern penthouse condo or a heritage home renovation, there are some solutions that will simply last longer and wear better over the years, so avoiding fashion trends when selecting semi-permanent things like flooring and appliances is given priority.  Mauve paint can easily become white paint when your daughter moves to college, but an avocado green tile shower?   Not so easy.
The 'Healthy Home' is also one of the prime mandates of 100 Mile eco Design, and JC Scott has knowledge and experience gained from creating safe and healthy spaces for clients with everything from common allergies to medically diagnosed, chemical sensitivities.  From rustic vacation home to elegant 'downsized' townhouse or penthouse, your home should always be comfortable, livable and uniquely yours.
A track record of award winning custom home designs and renovations shows that design consideration is given to many factors including; the site, the general conditions, your budget, your style and the project timetable.  But the starting point for JC on every residential design project is always; who are you, and what do you want or need in this next home or home renovation? "In my opinion, your home should fit you like a well tailored suit, not fit the taste of your designer." JC Scott
Therefore there is no single and readily identifiable JC Scott style.  Some designers today work with their all white 'look' or a casual clutter style because it works for clients who like their designer's 'look' and it is good marketing technique for repetitive exposure in social media for those designers.  However, for clients who are more individual and confident, who want their residence to define their own personal sense of quality and character, not their designer's taste, they will find that although there is no repetitive JC Scott design style, ask the local tradespeople, there is definitely a JC Scott demand for quality and character in every completed project.
"When I began my career, I specialized with commercial projects because few residential clients truly understood the value of quality interior design for their homes. Today however, some of our most sophisticated projects are residential."  JC Scott
Residential Design Showcase