Residential / Home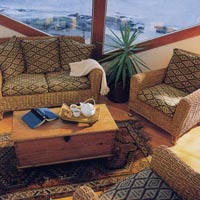 From custom waterfront homes to a writer's studio in the forest, JC Scott has become excited by the design possibilities inherent in residential design. That is because today, some residential clients bring a high level of design awareness to their living environments. The eco design studio is a knowledge based design firm, and we enjoy working with clients who challenge us to find creative solutions. The 'Healthy Home' is one of the prime mandates of sustainable design. Attention throughout is given to being both modern yet timeless, be it a rustic vacation home or an elegant townhouse. Your home should always be comfortable and livable, so these are the adjectives we aspire to create in all our home designs, be it house or condo, cottage or penthouse.
Custom home designs or home renovations consider many factors including; the site, general conditions, budget, style and project timetable but the starting point always is; who are you as our client and what do you want or need in this next home or home renovation?
In my opinion, your home should fit you like a well tailored suit, not fit the taste of your designer. Therefore there is no single and readily identifiable JC Scott style. Some designers today work with a simple repeated look or style because it is easy for clients who like that look and it is good for repetitive exposure in media & PR. However, some clients are more individual and want quality and character, and although there is no single JC Scott style, there is JC Scott quality and character.
"When I began my career, I specialized with commercial projects because few residential clients truly understood the value of quality interior design for their homes. Now however, some of our most sophisticated projects are residential."
JC Scott
Residential Design Showcase