Commercial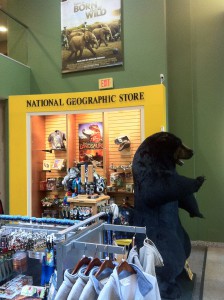 Commercial design has great value in the workplace, it is one of the largest sectors of interior design due to corporate and government offices, retail and institutional clients.  Although most people understand design as something that happens for homes and restaurants, banks and office towers, the smaller workplace is often overlooked, or an office furnishings company provides some design services along with the desks they sell.
Story One: A successful Victoria lawyer was paying high office rent and he wanted to buy a downtown Victoria residential penthouse with hardwood floors and under-floor heat, and to make that penthouse into a top drawer legal office with several lawyers, and their support staff, for at least a few years.  He also wanted the option to be able to return the valuable space in the future into perfectly livable (and marketable) shape as a residential unit again, at almost no cost, depending on what the real estate market would dictate.  This is our style of interior design challenge, the penthouse space is now a functioning, comfortable, professional law practice which does not look residential in any way but which could be sold as a livable penthouse at any time simply by the removal of the DIRTT movable wall system, and with the desks replaced by sofas and beds.
Story Two: Perhaps you want 180 people to work adjacent to the factory they manage and make sales for, and that office is to be built and furnished to the highest sustainable standards. Viking Air.
Story Three: What if you own one of the city's most well respected high tech medical research companies and you want to attract the best and the brightest while keeping your physical plant costs competitive?  Starfish Medical.
These are the kind of design challenges that we solve for clients who know the value of design in the commercial workplace.
Institutional design is one of my favourite topics for several reasons; because although there was conservative resistance at the start, the institutional sector has actually seen some of the best measured and ground breaking advances in sustainable and green design.  Today LEED and WELL design is very well used in this sector.  Almost thirty years ago I designed the interiors at the University of Victoria for the then new UVic Student Union Building.  I was hired specifically because I had the only 'green' design practice in Victoria.  Recently we returned to UVic, designing a model of green, local and sustainable food service branded 'Mystic Market' at the University Center with a mandate to be the best university food service delivery model in Canada.  Mystic Market combined the former cafeteria and Maltwood Gallery into the style of a Granville Island Public Market , with a fresh food market / food court concept.  In terms of public markets, I designed five of the first stalls at Granville Island Public Market and my red snapper 'fish print' mural is still on the wall and signage at Longliner Seafood.   http://granvilleislandworks.com/profile/longliner-seafoods-ltd
Victoria needs a successful public market.